Massachusetts DUI Laws: What You Need to Know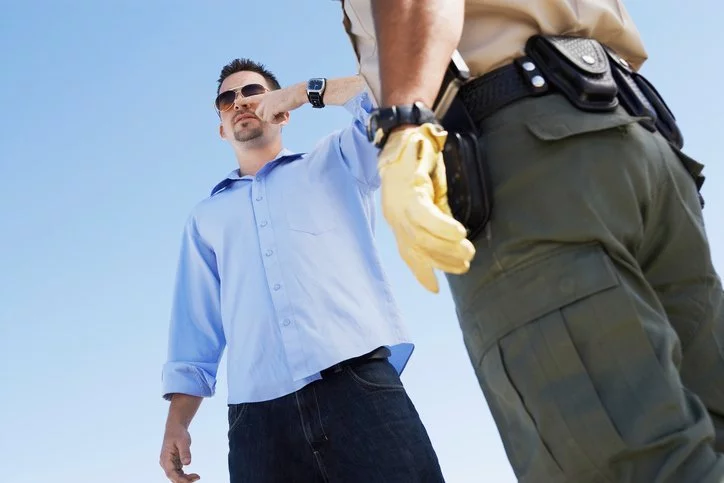 Driving under the influence is taken seriously throughout the US, but each state handles DUIs differently. To make sure you understand the consequences of a driving under the influence conviction, there are a few things you should know about Massachusetts DUI laws.
The Legal Limit
Perhaps the most important thing to know about Massachusetts DUI laws is the legal limit. If you operate a vehicle in the state and have a blood alcohol content of .08 or higher, police can charge you with a DUI ( also called an OUI, operating under the influence). Held to higher standards, commercial drivers have a legal limit of .04%. Lastly, drivers under the age of 21 (under the legal drinking age) face a DUI charge with a blood alcohol content of .02%. Whether your driving was impaired or not is irrelevant; anyone over the limit is under the influence.
A DUI in Massachusetts isn't limited to drinking and driving. Police can also charge you for driving while under the influence of drugs. No matter the substance you've ingested, you can face charges for sitting in a vehicle under the influence. If you start your car and sit in the vehicle, an officer can arrest you before you start driving.
Taking a Breathalyzer
It's usually a bad idea to submit to a breathalyzer. However, Massachusetts is one of the states with an implied consent law. If an officer finds probable cause to arrest you for a DUI, you automatically consent to a breathalyzer. Though you can refuse one, there are consequences.
The consequences break down based on your prior offenses. First-time offenders face an 180-day license suspension for refusing a breathalyzer. Second-time offenders face a three-year suspension. Finally, third-time offenders face a five-year suspension.
These penalties are separate from any penalties that a court issue for a DUI. If you refuse a breathalyzer and get a conviction of driving under the influence, you may face a lengthy suspension. And unlike suspensions for DUIs, suspensions for breathalyzer refusals do not allow for hardship licenses (licenses given to those who need to drive to work, school, or doctors appointments).
The Consequences
The consequences of your DUI can vary. One of the biggest factors in Massachusetts DUI laws is the amount of prior DUI convictions. Here's a look at how it breaks down based on past offenses:
First-time Offenders
A first-time offender may not face any jail time, depending on the severity of the incident. He also could lose his license for one year and may be ineligible for a hardship license for three months. However, there is another option. A judge can issue a 24D Disposition.
When a judge issues a 24D, the driver must take part in an alcohol education program. Usually, the program involves 40 hours of group therapy and alcohol education. Instead of a one-year suspension, a driver faces a 45 to 90 day suspension and can immediately apply for a hardship license.
When the incident is serious enough, there may be criminal penalties. There could be a fine between $500 and $5000, jail time for up to 2.5 years, and mandatory attendance at a Youth Alcohol Program for drivers under the age of 21.
Second-Time Offenders
Penalties for second-time offenders are slightly stricter. First, there's a license suspension. The length of the suspension depends on the length of time that has passed since the last DUI charge. When the suspension is up, the driver must use an Ignition Interlock Device. Someone who hasn't had a DUI conviction in years may be eligible for a 24D Disposition.
In cases involving criminal penalties, there can be a license suspension of two years. The fine ranges between $600 and $10,000. And the driver can face jail time of 60 days to 2.5 years.
Third-Time Offenders
Third-time offenders face the same consequences as second-time offenders, only stricter. The driver must use an IID after his license suspension is over. Criminal penalties include a felony charge, an eight-year license suspension, a fine of up to $15,000, and jail time between 180 days and 2.5 years (or prison time between 2.5 years and five years).
Penalties continue to get harsher as the number of prior DUIs increase. A fifth-time offender faces a lifetime revocation of their license. Regardless of how many offenses you have on your record, you face severe penalties if your drinking and driving result in a death. Penalties for vehicular manslaughter include license revocation for 15 years (or a lifetime revocation for a second-time offense), between five and 20 years in prison, and a fine of up to $25,000.
Massachusetts DUI Laws
You don't want to find yourself on the wrong side of a DUI penalty. The consequences can be harsh, and the effects can last for years. If police charge you with driving under the influence, you can fight the charge. But in order to do so, you need an experienced Massachusetts DUI attorney on your side.